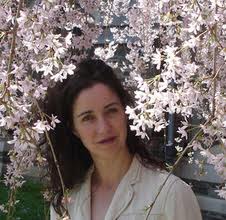 As COO of Bond Influence and Strategy, Elizabeth is responsible for film acquisitions and business development, including publishing and production. Elizabeth's film acquisition strategy is based on a collaborative approach with documentary filmmakers to develop and execute bespoke all-rights releases. Her strategy incorporates on-demand community screenings that allow filmmakers to tap into their organic fan base to generate maximum box office revenue in tandem with a focused educational release to reach socially engaged audience at colleges, universities and non-profit organizations. Digital rights become a vehicle enabling fimmaker's to further connect with their audiences through an initial exclusive release to the film's fan base followed by a wider digital release via third-party platforms from Amazon to Vimeo. Elizabeth's release strategy is built around a hybrid model of the best of DIY distribution coupled with access to established relationships with partners such as Netflix.

Prior to joining Bond, Elizabeth was SVP at Kino Lorber, Inc, a leading North American independent distributor. Elizabeth oversaw film acquisitions across numerous labels, including Kino Lorber and Alive Mind Cinema.
Prior to Elizabeth's tenure at Kino Lorber, she was Vice President at Lorber HT Digital where she launched the Alive Mind Cinema label. The early stage of her career was built in the educational market, where she oversaw acquisitions and business development for two of the leading North America educational distributors, licensing content from CBS News Archive to forging output deals with the BBC. In addition, she is the recipient of numerous grants for film development and distribution from the Carnegie Corporation and the National Endowment for the Humanities. She has been recognized as one of the '50 Most Powerful People' in the documentary world by POV and is a frequent industry panelist and guest speaker at colleges and universities about the business of film distribution.

Elizabeth spends her spare time as a competitive master rower. She earned her MA from Princeton University in German Studies and a BA from Mills College in Philosophy. She was the recipient of a Fulbright Scholarship and numerous grants for film development from the NEH and educational distirbution from the Carnegie Corporation.